Dr. Pratima Poddar (Agarwal)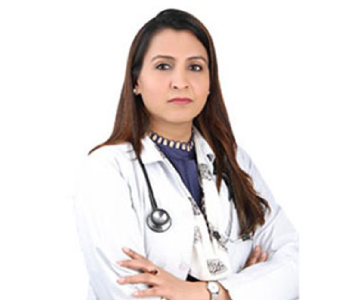 Dr. Pratima Poddar (Agarwal)
M.B.B.S., D.G.O., F.C.C.P.
Obstetrician & Gynecologist
Laparoscopic Gynae Surgeon & Inertility Specialist
Academic Qualifications
Dr. Pratima completed her M.B.B.S. in May, 2007 from Mahatama Gandhi Institute Of Medical Sciences, Jaipur. She also did Diploma in Gynecology and Obstetrics in June, 2011 from Padm. Dr. D.Y. Patil Medical College, Pimpri. Pune. She was trained for Fundamental Critical Care Service Provider Course by American Academy of Critical Care. She is awarded Fellowship in MINIMAL ACCESS SUREGERY from BIMAST, Jaipur.
Current Designation
Dr. Pratima is working in Bhandari Hospital and Research Centre since last 5 years as Laproscopic Surgeon in Gynaecology and Obstetrics Department.
Previous Designation
She worked as senior resident in Department of Obst. & Gynae in Jaipuria Hospital for 6 Months.
Work Experience
Dr. Pratima worked in Jaipur Hospital for three months, At Jaipur Fertility & Microsurgery Research Centre for 6 months and In Pandya hospital for one year.
Research Experience
Dr. Pratima has done 100 patient case study on "Relevance of Ovarian Volume in Adolescents with Menstrual Disorders". She was Presented paper on the same topic in National Conference, West Zone YUVA FOGSI 2010, Mahabaleshwar and awarded as the 'Best Paper Overall'.
She has given presentations in various seminars on various topics related to Laparoscopic Gynae Surgery and attended various CME"s at National Level. Her article on the topic "Cesarean Scar - Ectopic Pregnancy" A rare case Presented in Indian Journal of Applied Research in October, 2018.